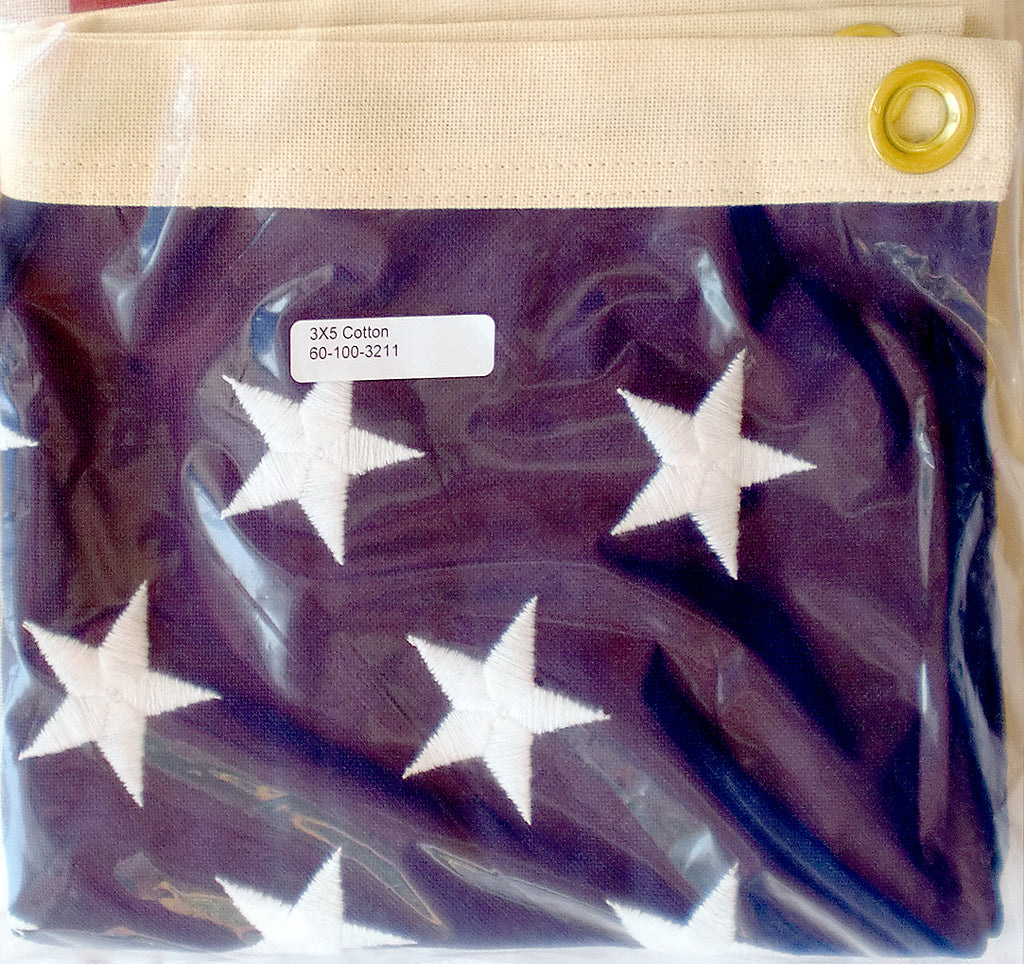 Embroidered Cotton American Flags *100% MADE IN U.S.A.* - Allied Flag™
---
Allied Flag
Flags
0100101
98 100 99 100 100 100
3 sizes to choose from. Manufactured by Allied Flag™ using 100% U.S. material and labor. Made of 2-sided cotton weave fabric suitable for indoor or outdoor display. Machine embroidered stars and double-stitched stripes. Brass grommets and reinforced fly hem.  Certificate

---
3 sizes to choose from.
Manufactured by 

Allied Flag

™

using 100% U.S. material and labor.
Made of 2-sided cotton weave fabric suitable for indoor or outdoor display.

Machine embroidered stars and double-stitched stripes.

Brass grommets

and reinforced fly hem. 

Certificate

of Authenticity

from

Allied Flag

™ with every Gift Box order.

FREE SHIPPING

on Orders Over $35!
$0 - $15 = $4.99
$15.01 - $25 = $3.99
$25.01 - $35 = $2.99
$35+ = FREE SHIPPING